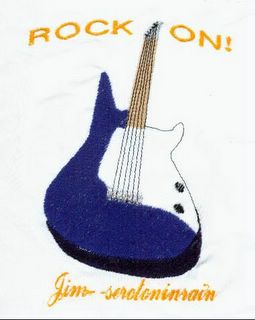 Is this not the coolest quilt square you ever saw?
Jim, the lead guitar player at
Serotoninrain
sent me this today. Thank you, thank you, Jim!
Okay, wonderful readers, if you want to join this zany quilting experiment, just drop me an email. ( Click on the Cowtown Pattie link just under my photo).
Please?