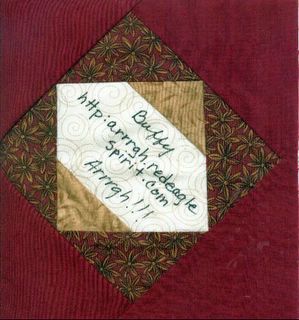 Buffy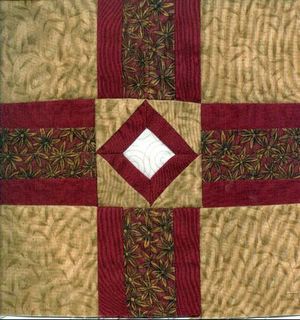 Buffy 2
Received not one, not two, not three, nay not even four, but
SIX
, count'em
SIX
very beautiful squares from
Buffy
!
I was lamenting to her just the other day that while every one of my newly acquired squares are oh so very special and unique, I just didn't have enough yet to justify a "Blogger's Quilt". Now, I have a much better supply to get started with!
Many heartfelt thanks to all my blog buddies who have participated. I am so pleased with my stitchery gifts. Ya'll are da berries!
And, it's not too late
BOYS
!